Welcome to the Kaitou Joker Wiki!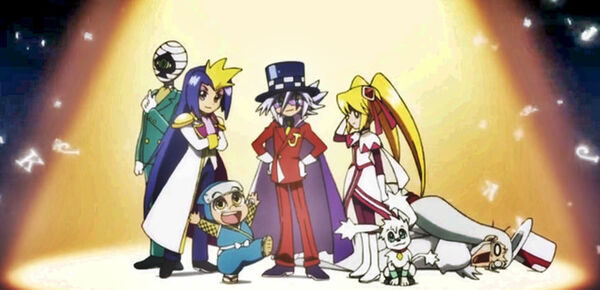 What is this wiki about?
This wikia is dedicated to telling you all about the Kaitou Joker anime and any thing else we can get a hold of information wise on the series!
Please! If you can contribute! :) it will be a great help!
Also, the wikia is not spoiler free. Spoilers will be within the wikia! This is just to help get an information base gathered for fans!
The wiki was created in January 13, 2013 and is currently having
129 articles, 450 files and 3,648 edits! Wow!
Summary about Kaitou Joker
Kaitou Joker is a Adventure, Comedy, Mystery and Shounen anime, episode 1 aired on October 6th 2014, and the first series ended January 5th 2015. An official English dub of the series was premiered on Disney XD Asia on August 6, 2016.
"In the story, there is nothing in the world that the mysterious phantom thief Joker cannot steal. He goes after one treasure after another in unpredictable capers with seemingly miraculous tricks. However something else seems to be going on this world, who truly knows what the mysterious Kaitou Joker will pull off."
Notice for All New Editors!
Hi! If you're starting editing, i just want to put something down! Please try to keep all images on the wiki from the Manga and Anime (And any other canon parts of the show) only! We can all love fanart but please respect the original creator and do not repost their work!
Please also help out where you can, if you see a stub or part of an article that's not finished? Please edit it and make it more completed!
We function on your help! <3